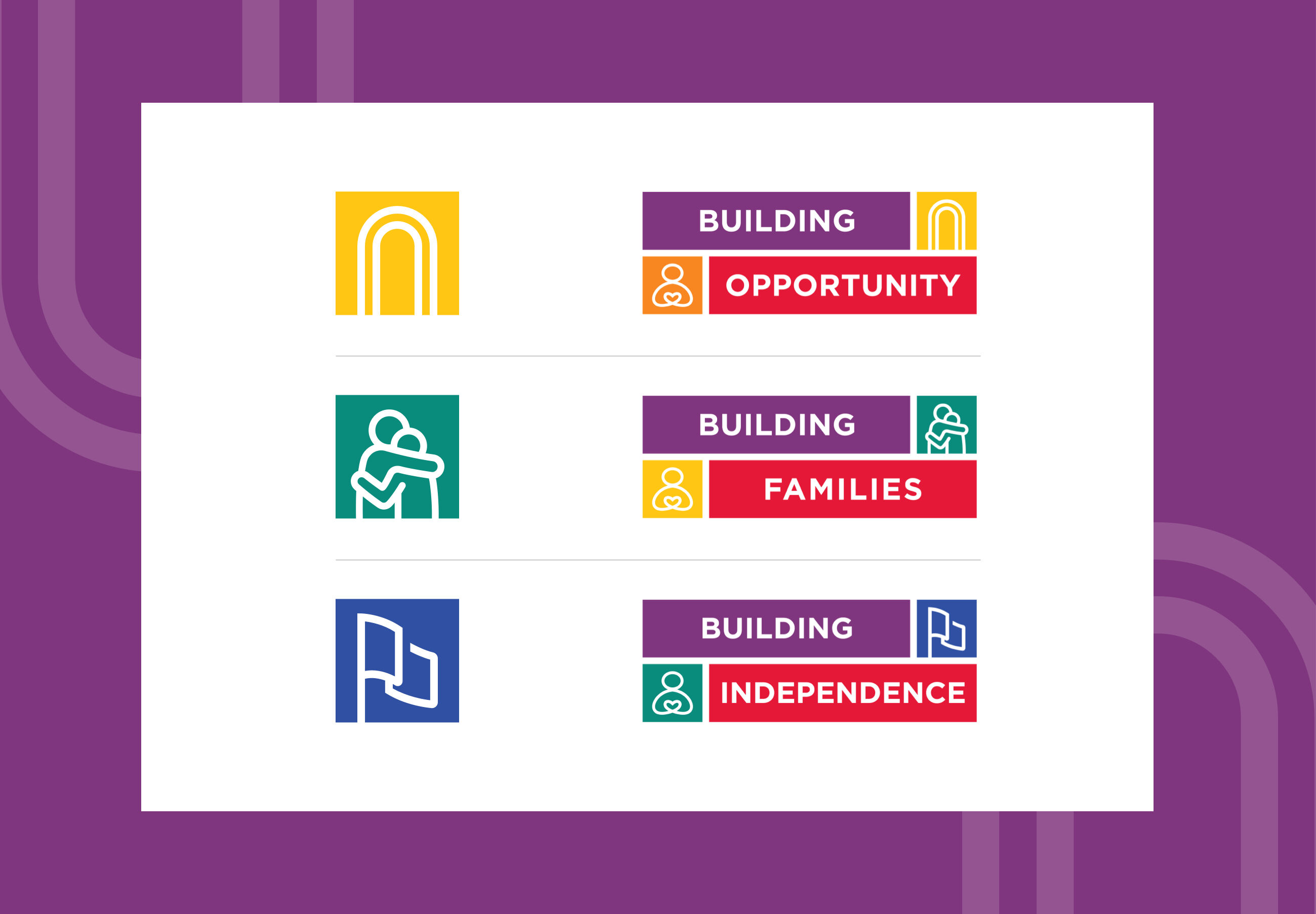 Logo and Visual Brand Foundation
We designed the campaign logo and a set of foundational graphics for their team to use to promote the theme.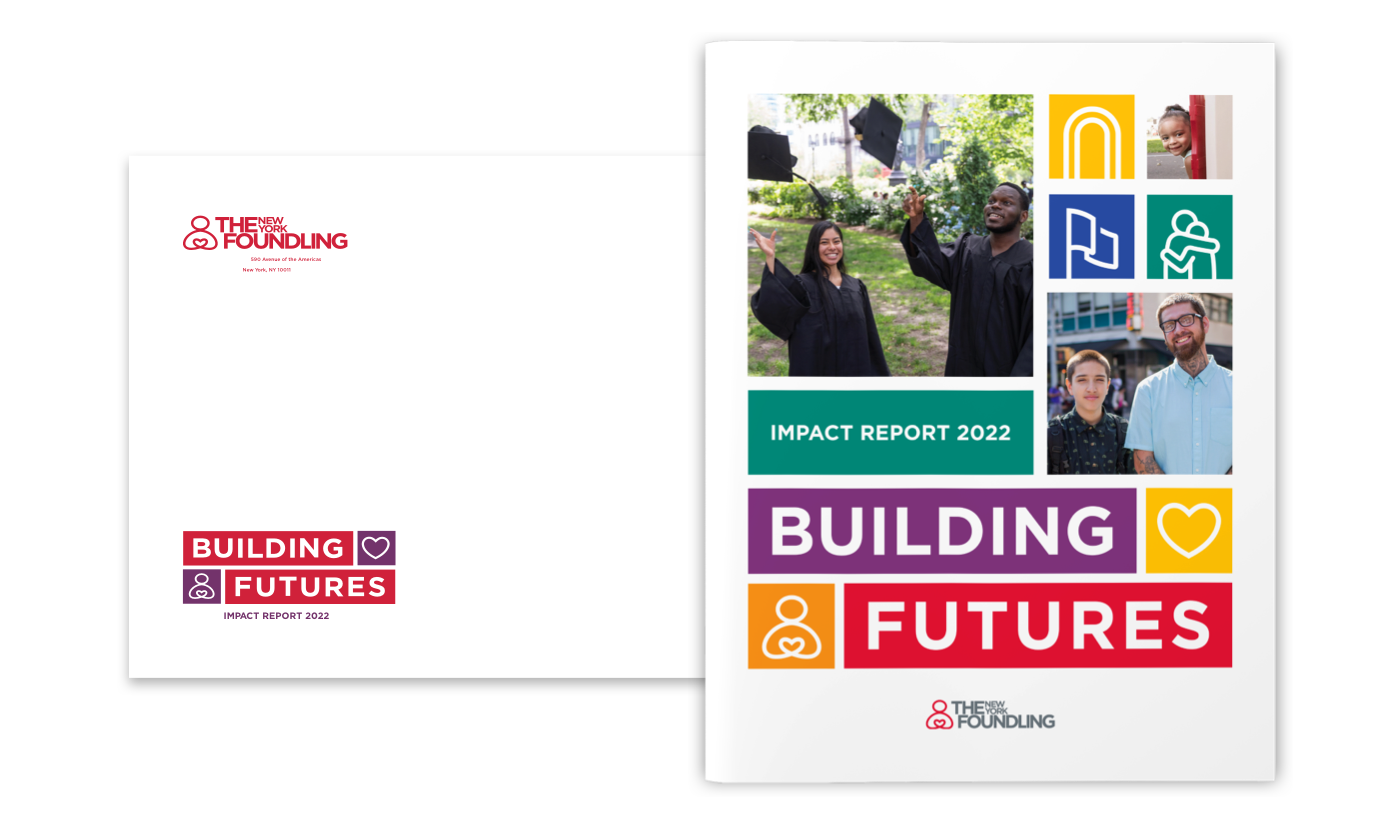 Impact Report
The 2022 Impact Report highlights how The New York Foundling's many offerings are an important system of support for their neighbors to help them build brighter futures. We used blocks of color and programmatic imagery together to visually represent this theme.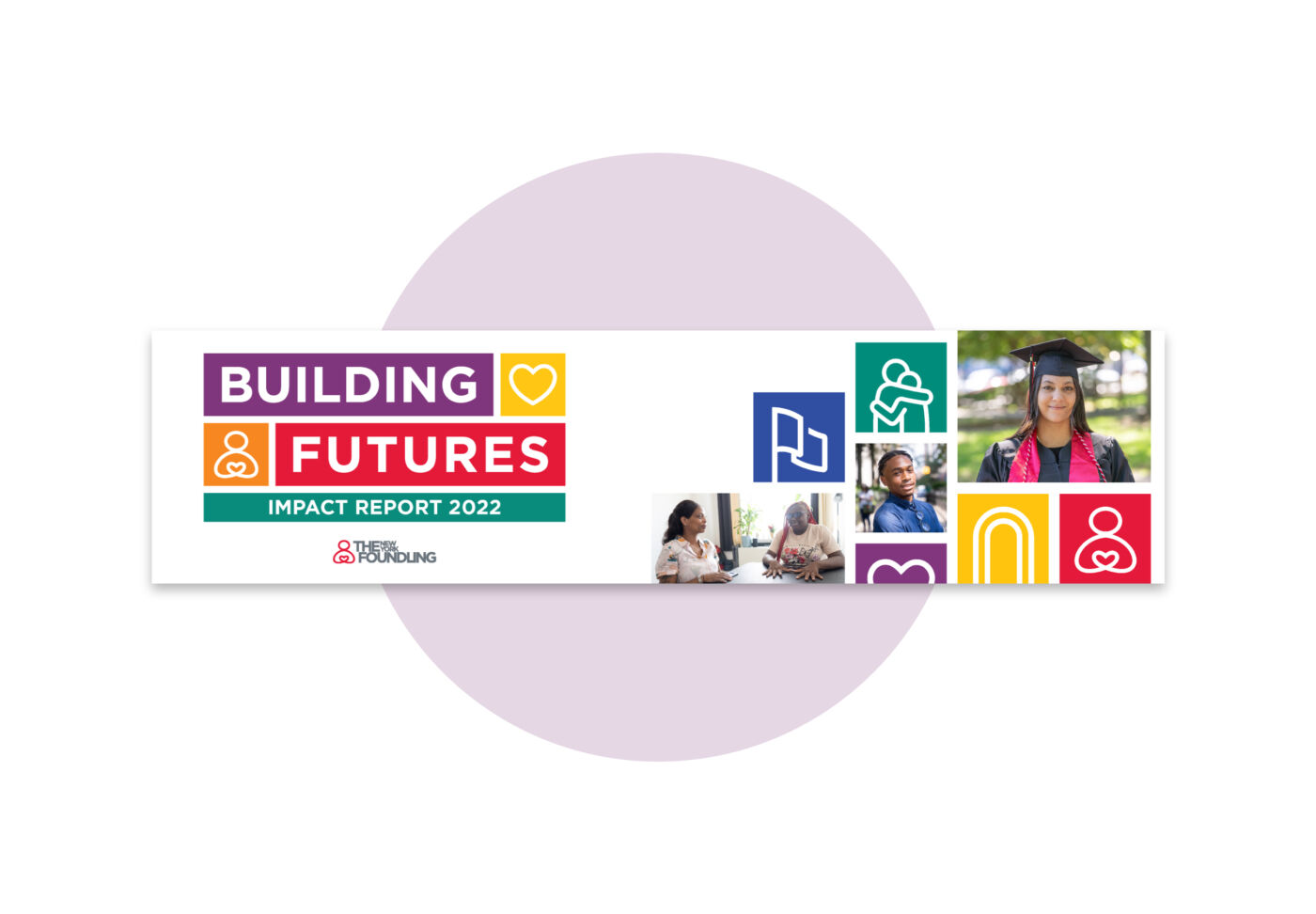 Social Media and Email Assets
As part of our campaign work we created assets for social and email. These are used to in their promotional outreach to share their work to their community.
Our clients are inspiring Nonprofits, Foundations, and Social Good teams.