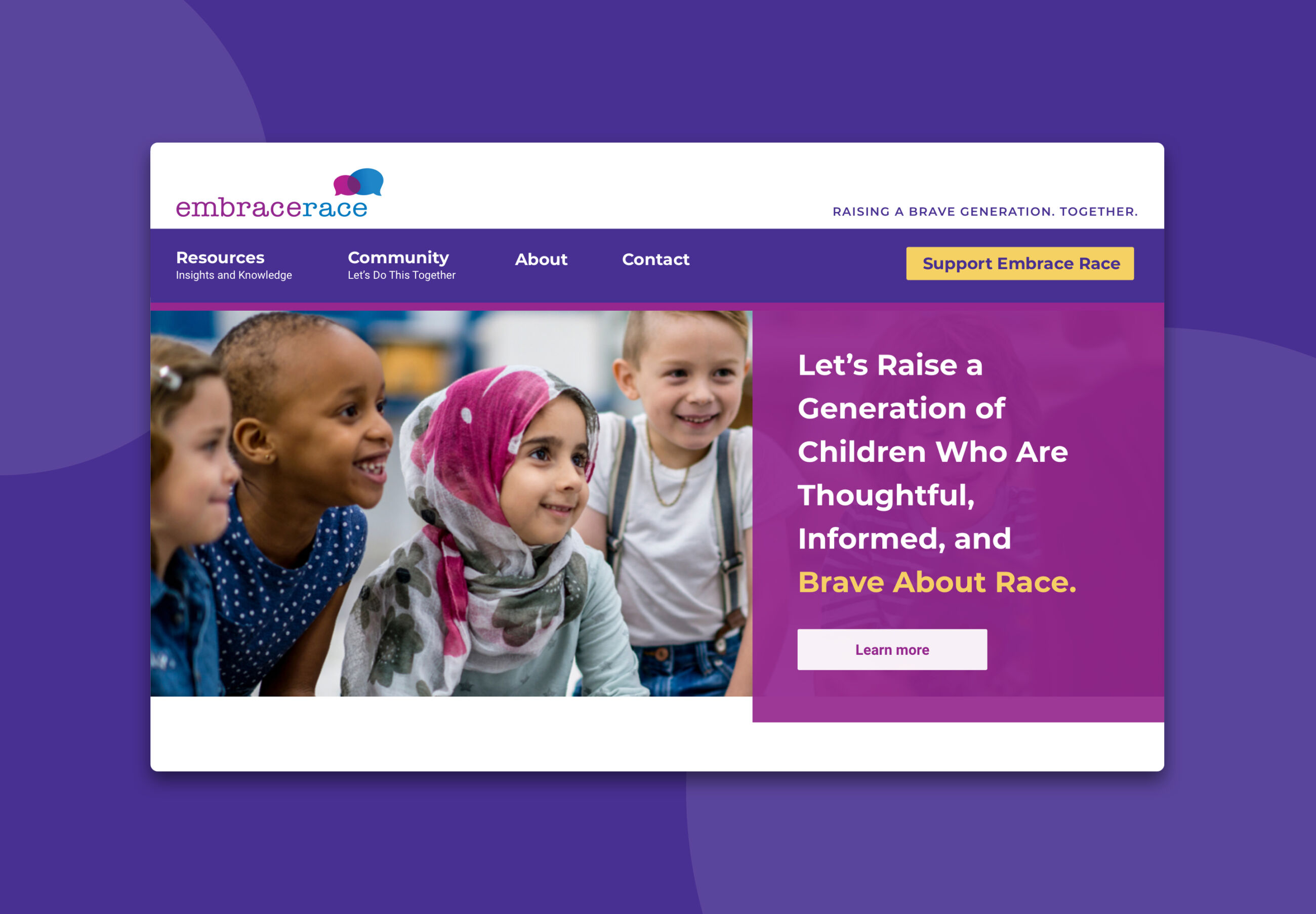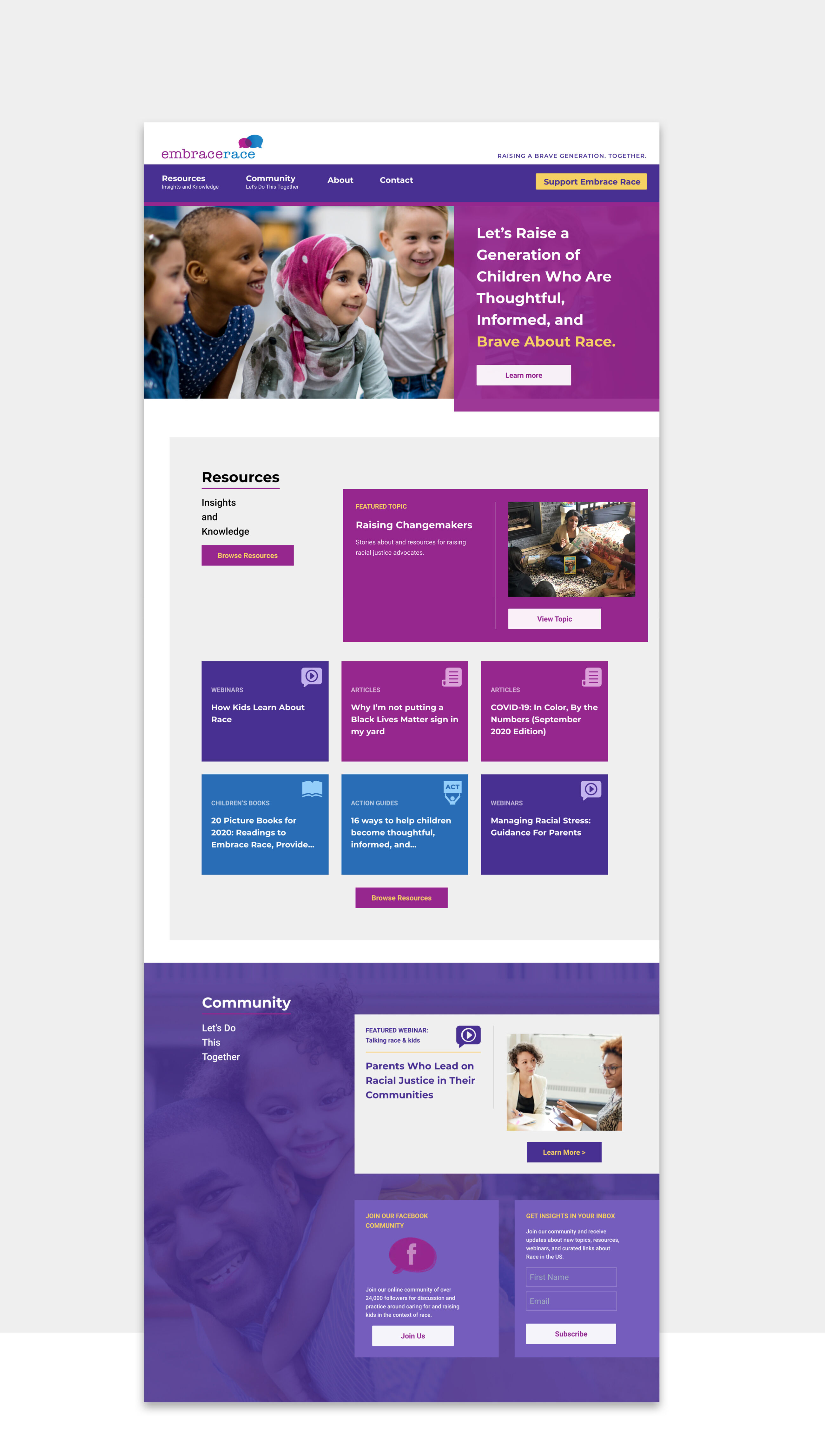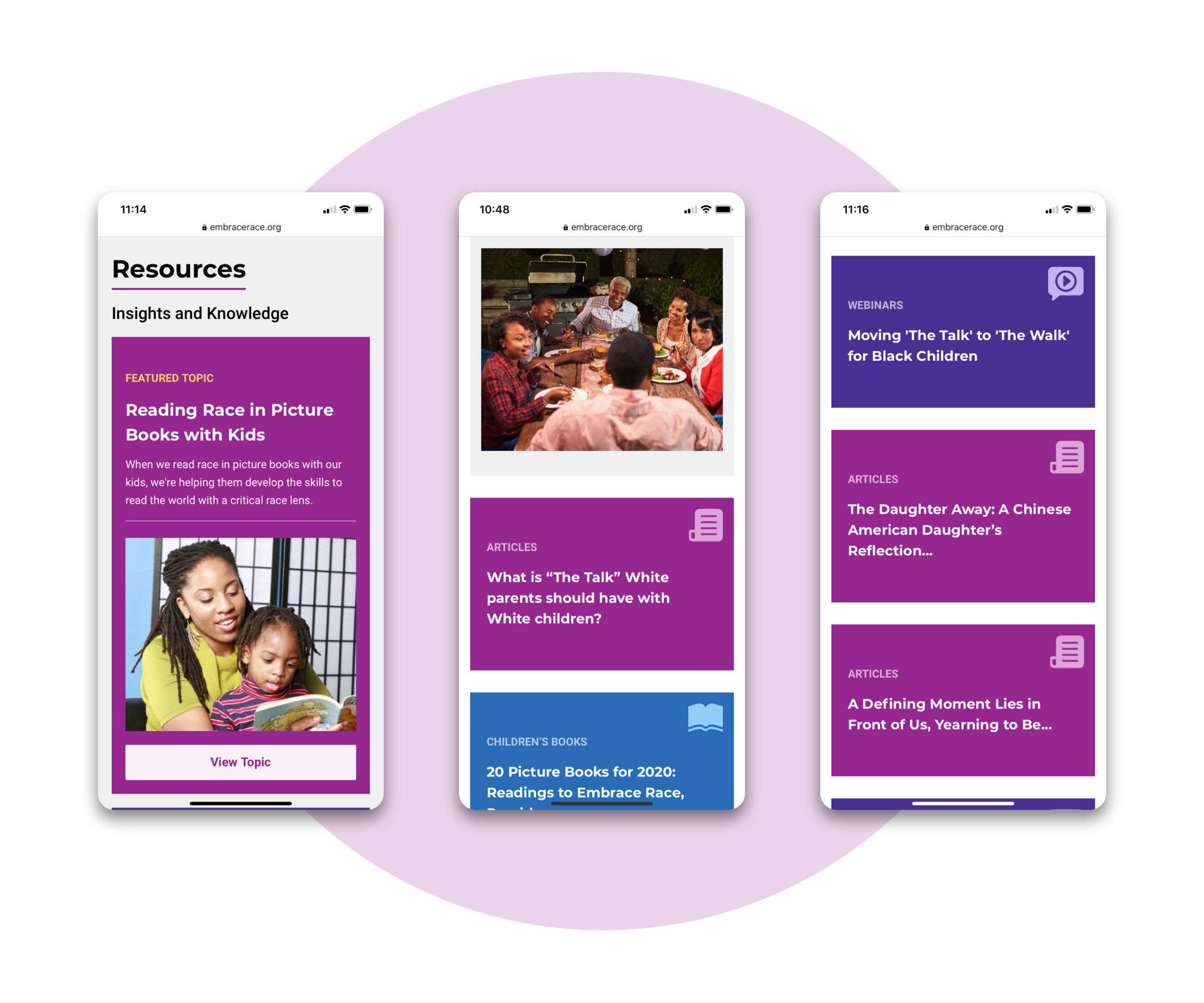 In the months following their new website launch, we've seen up to
500% growth in return visitors.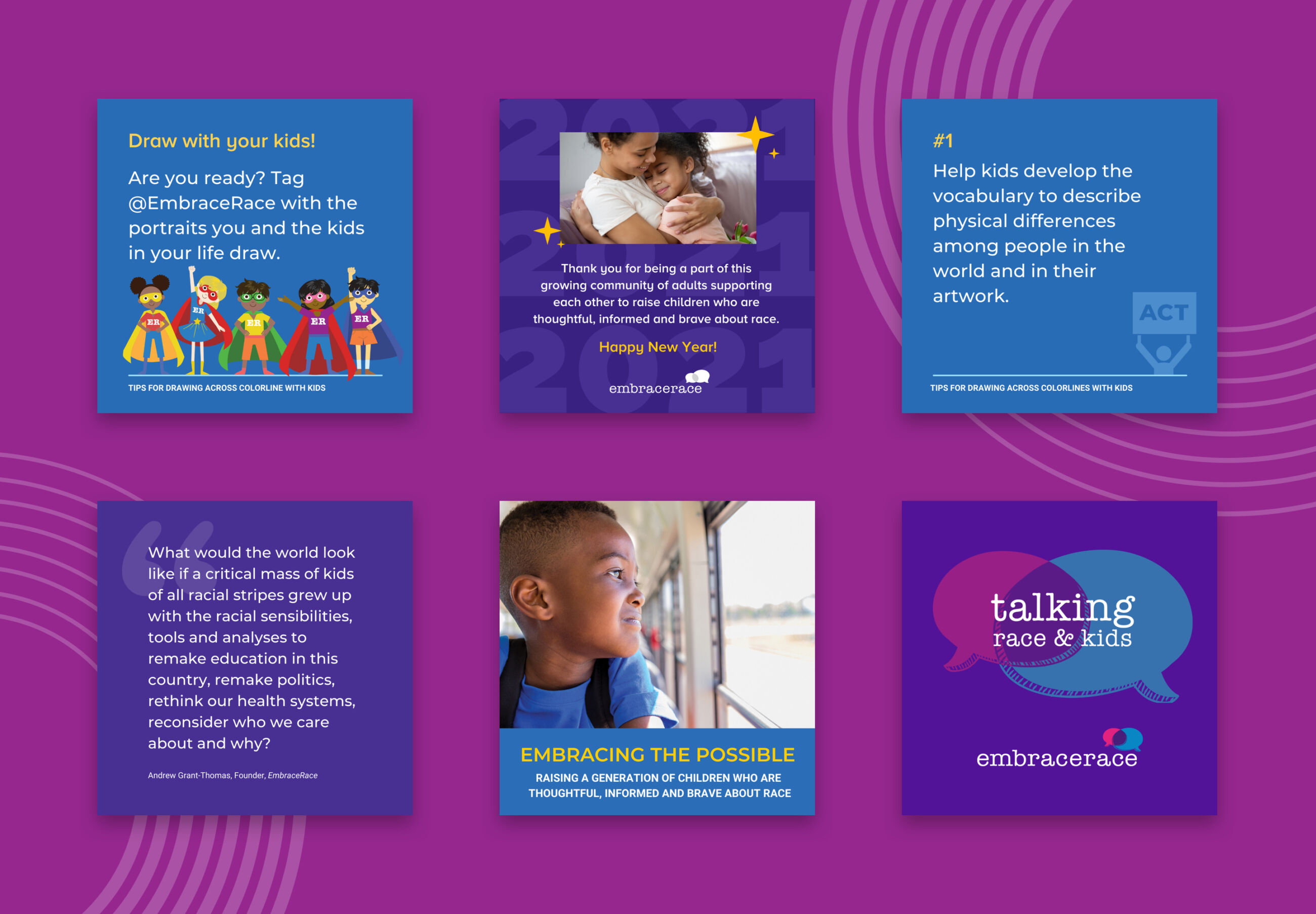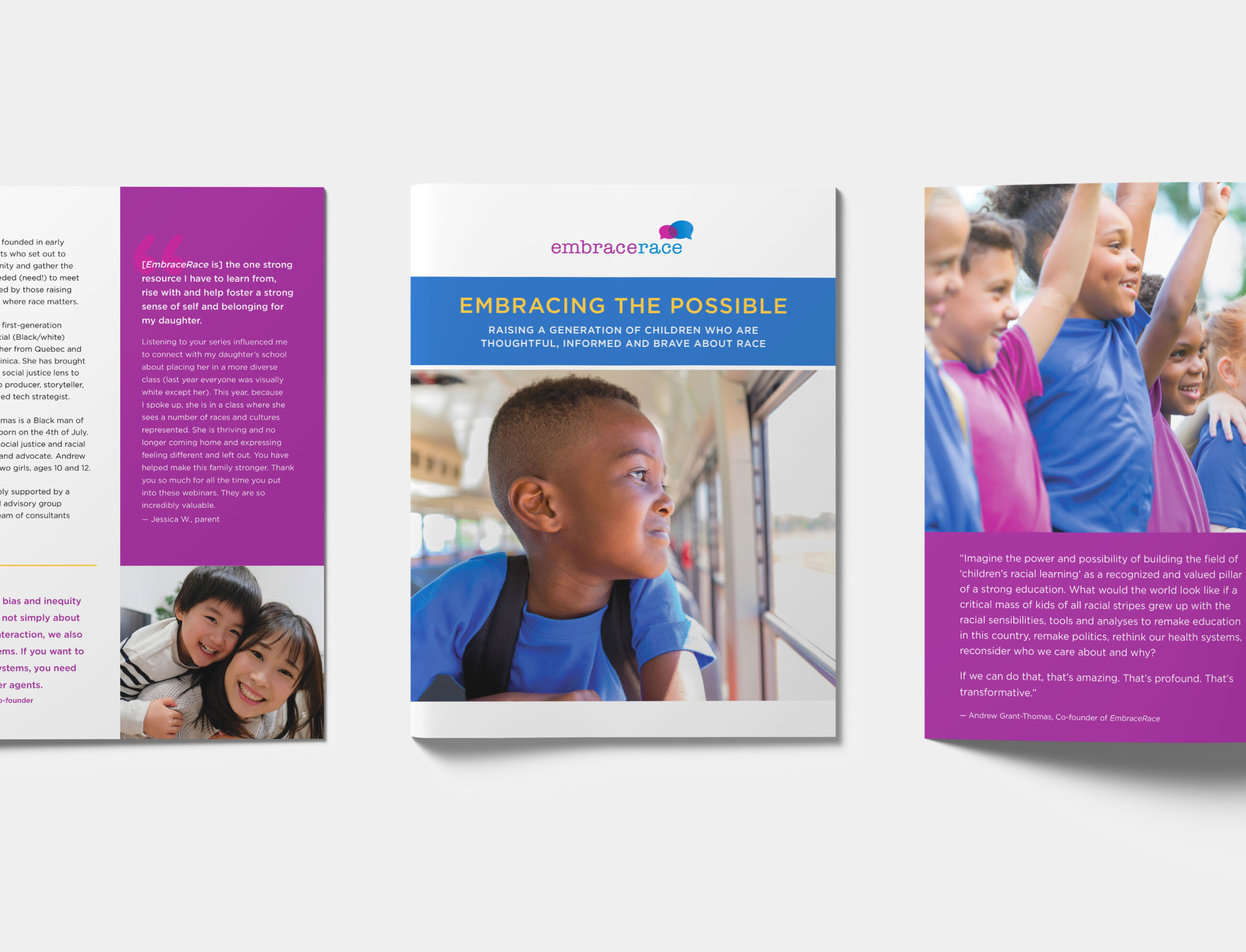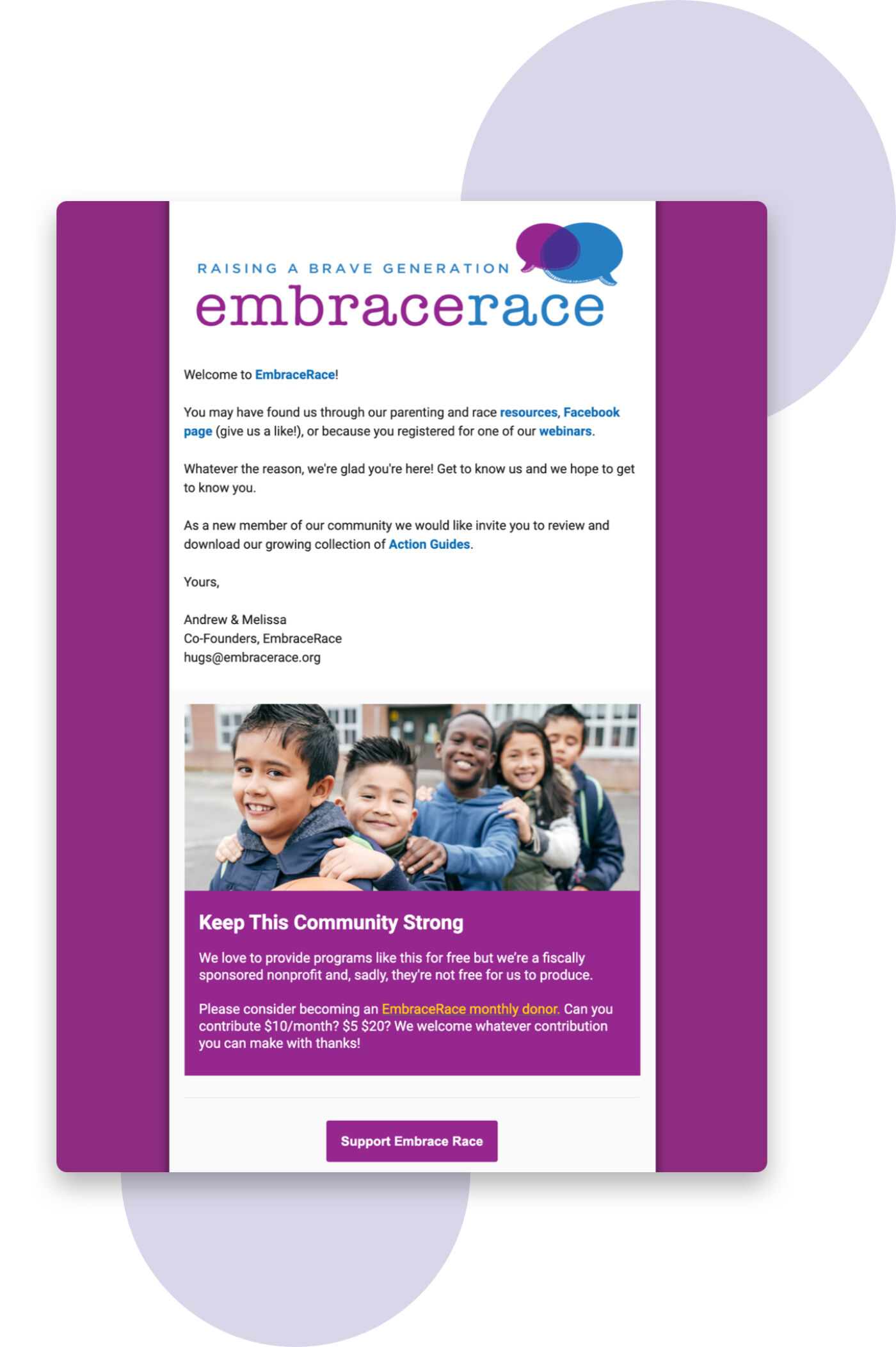 Email Strategy
We worked with EmbraceRace to refine their email strategy. We started with a content plan to make a monthly newsletter a reality. We helped to update their automated welcome email. Finally, we designed a new email template. The template includes a donation ask and matches the look and feel of all their assets.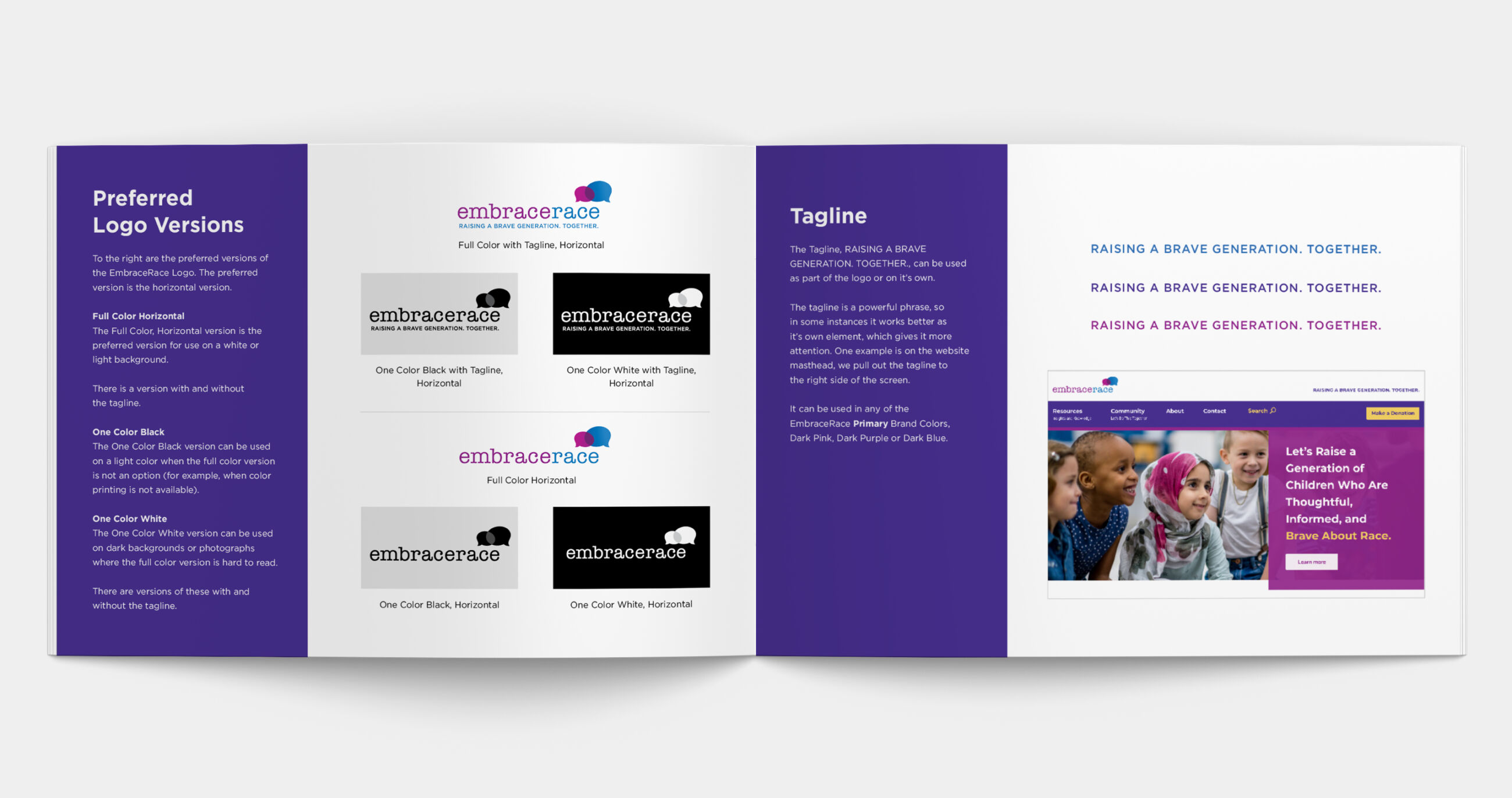 MOD-Lab's amazing work and partnership over the last six months has been absolutely instrumental in positioning us to take good advantage of the opportunities presented to us.
The website, the simple-but-effective eNewsletter design, the beautiful Action Guide design, the emails-for-download mechanism, timely problem-solving, etc. etc. — the spirit and results of the MOD-Lab/EmbraceRace partnership have been awesome.
Thank you, thank you, thank you!
- Andrew Grant-Thomas, EmbraceRace Co-founder
Our clients are inspiring Nonprofits, Foundations, and Social Good teams.