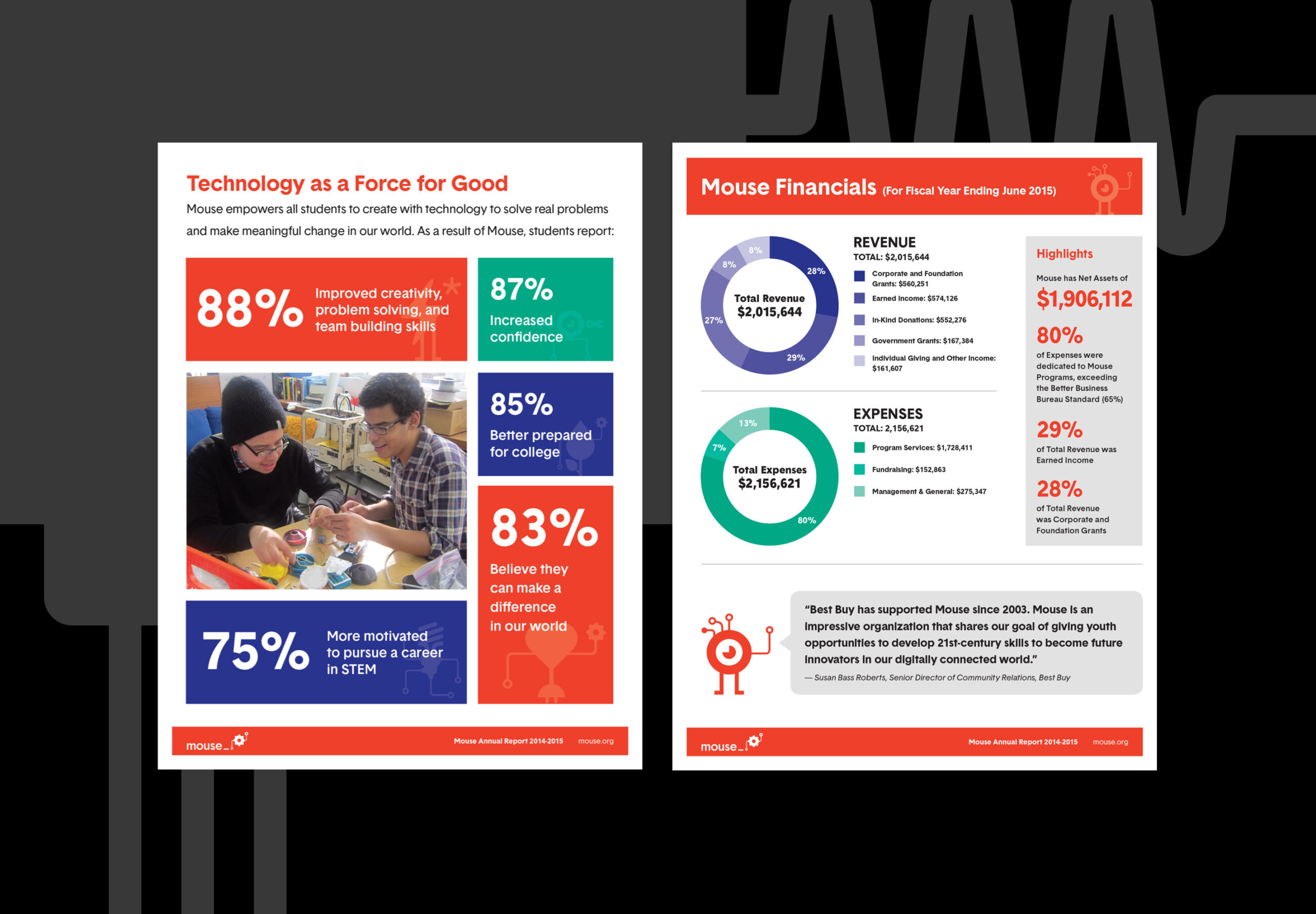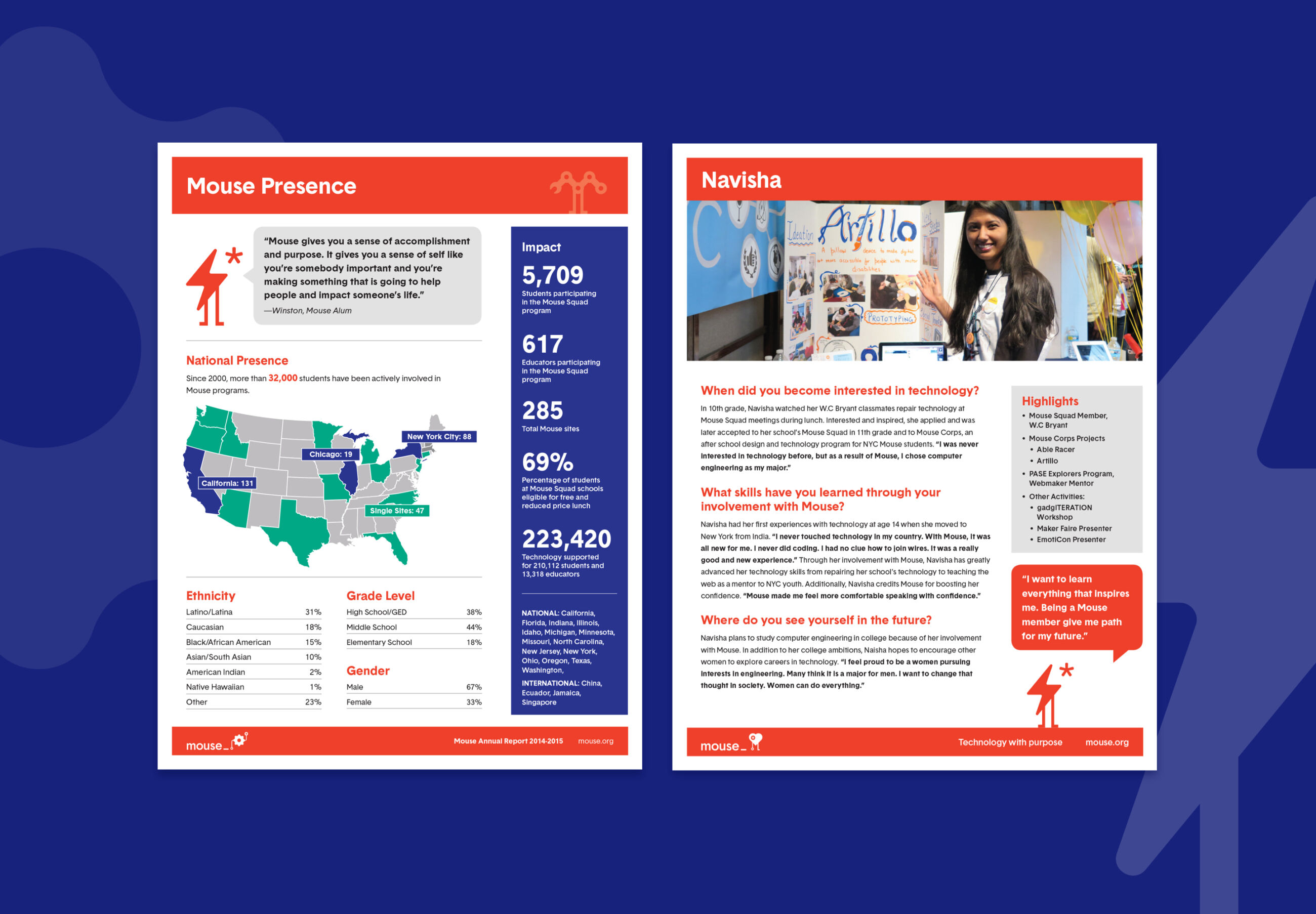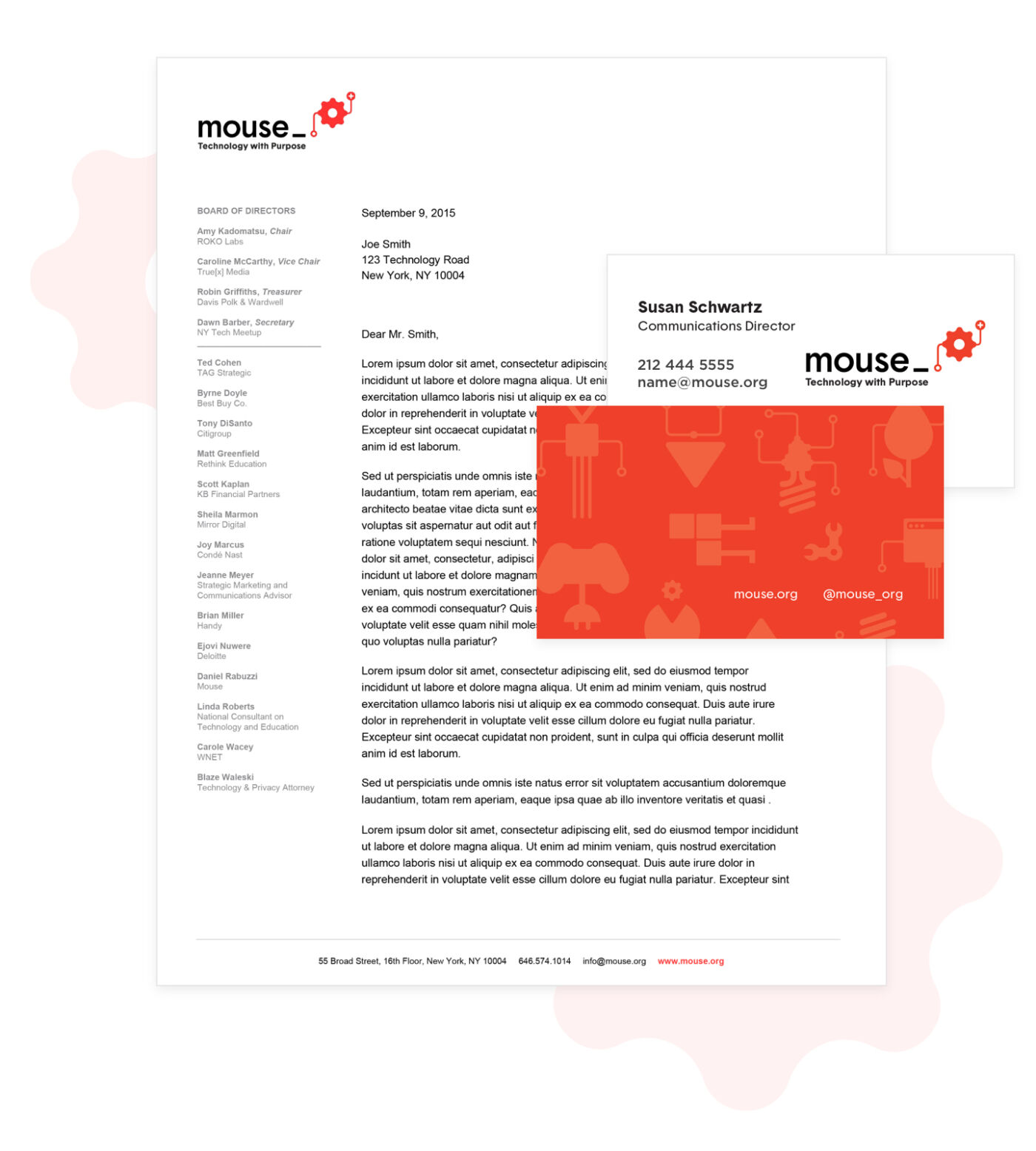 Bringing their new brand to life
We loved working with Mouse to capture their new brand energy and creatively extend it across a wide spectrum of assets and collateral. From more professional partner facing collateral to student engagement materials, we enjoyed bringing their new brand to life.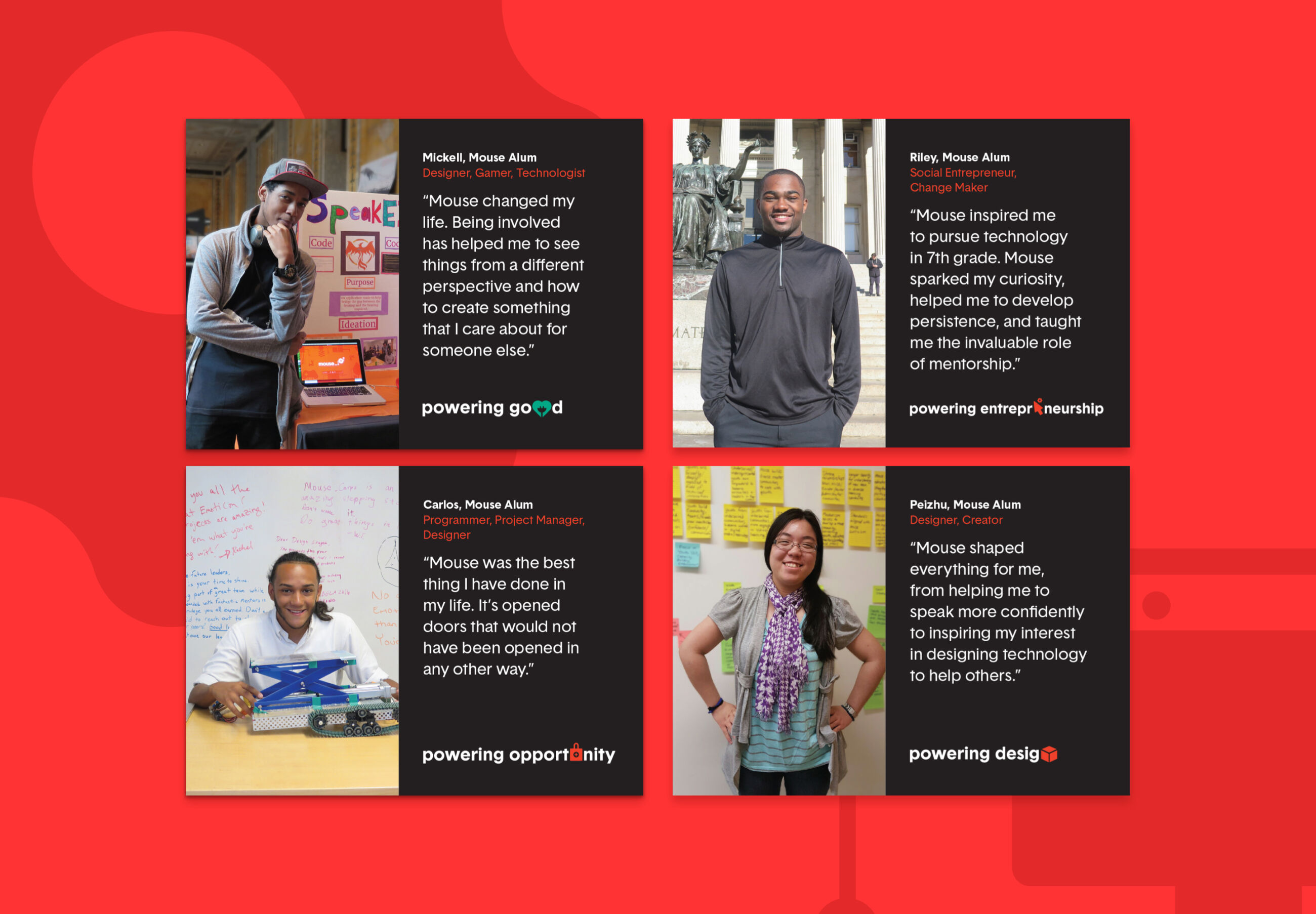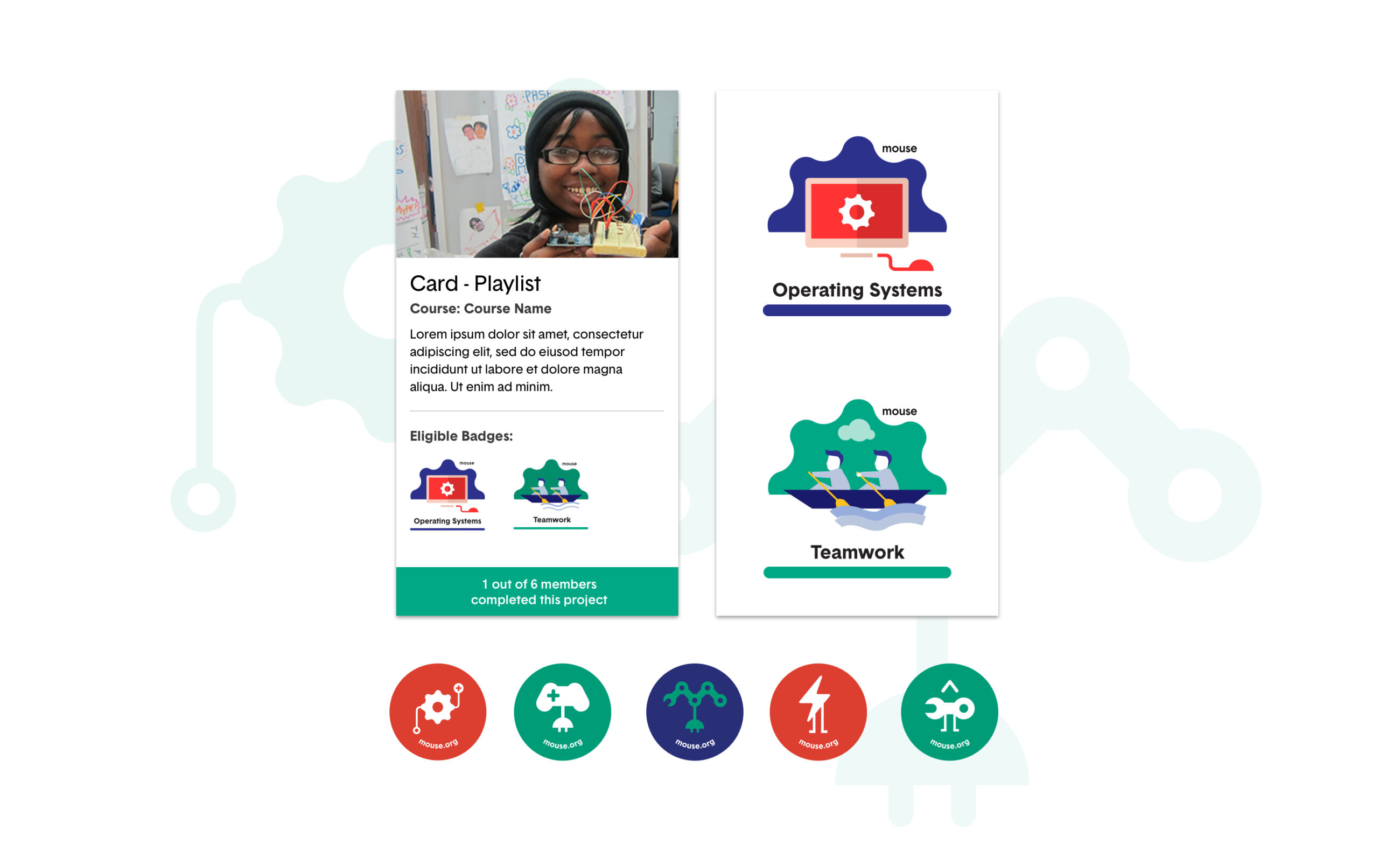 MOD-Lab has been an invaluable partner as we have brought our new brand to life at Mouse. They have applied their exceptional creativity, experience, and dedication to deliver a bold, original set of new communications for Mouse — ranging from our print materials and online presence, to banners, signs and wallpapers that have dramatically increased excitement and engagement around our new brand.

- Susan Schwartz, Communications Director
Our clients are inspiring Nonprofits, Foundations, and Social Good teams.