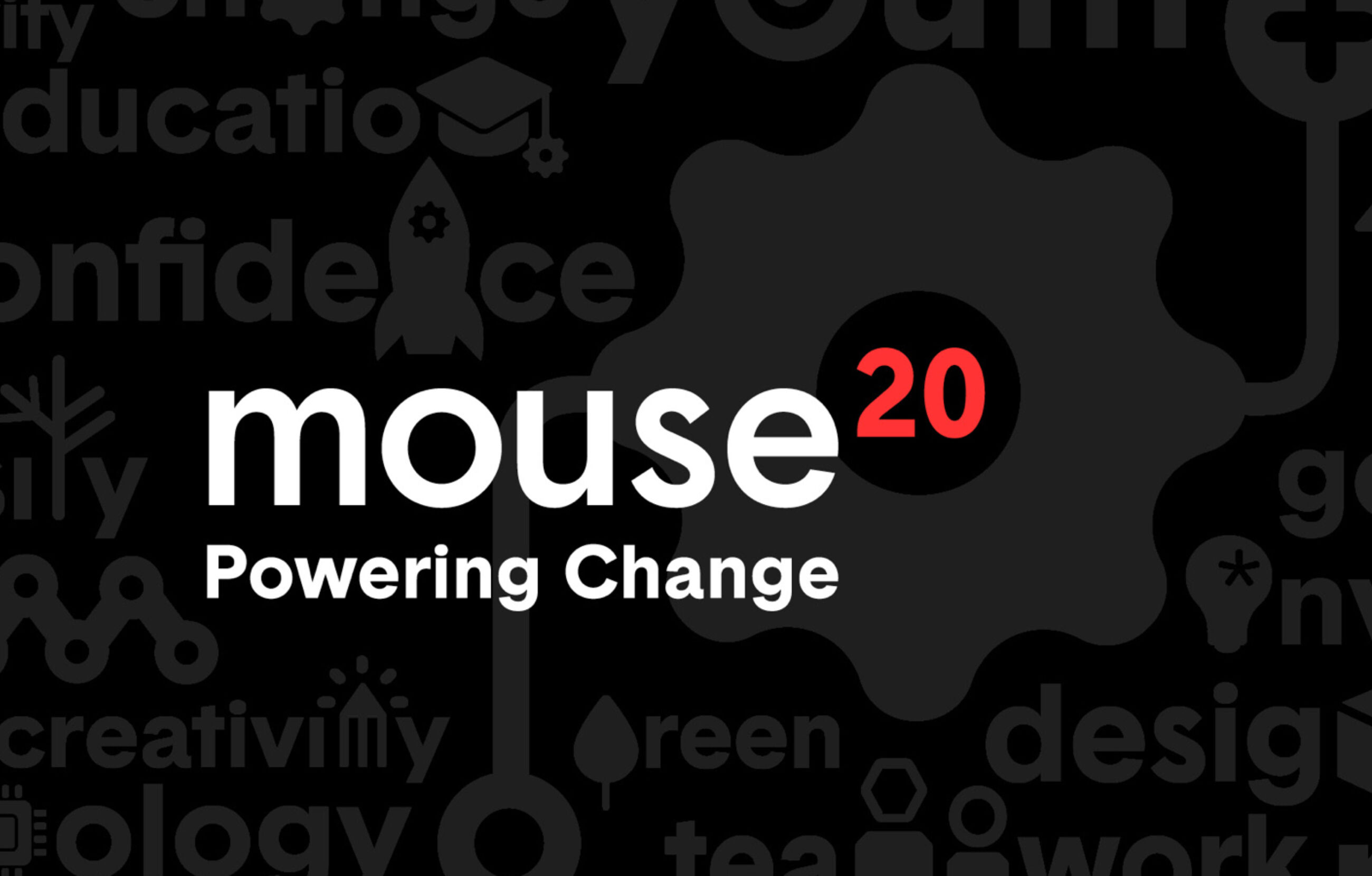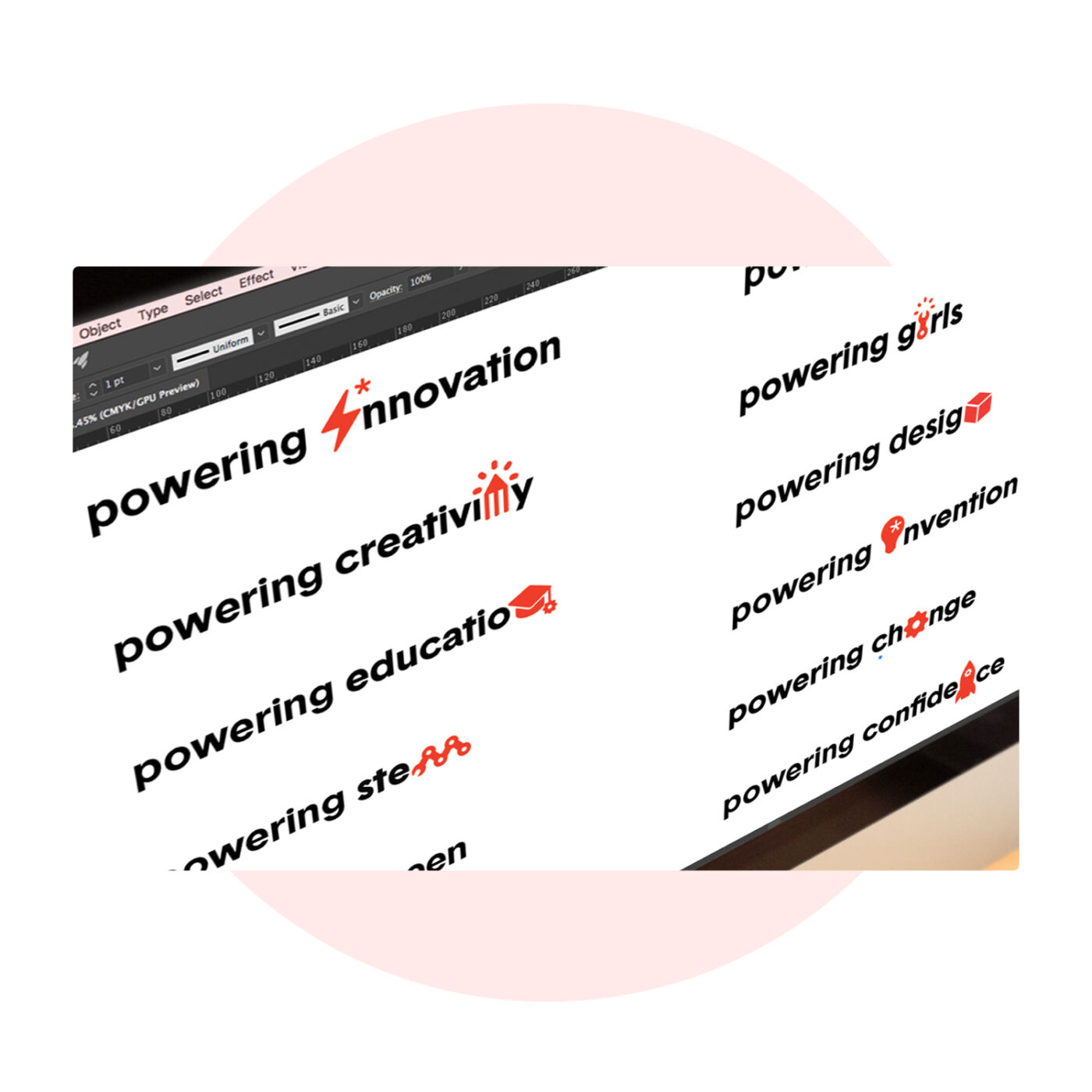 Design
To express the event theme we extended the "Powering ..." concept by creating 20 different "Powering" phrases and icons that express the impact of Mouse and the youth they serve. We used these as art along with the existing brand guidelines to produce a look and feel for the Gala. We now had design tools to give Mouse20 its own look and feel while remaining inline with Mouse's brand foundation.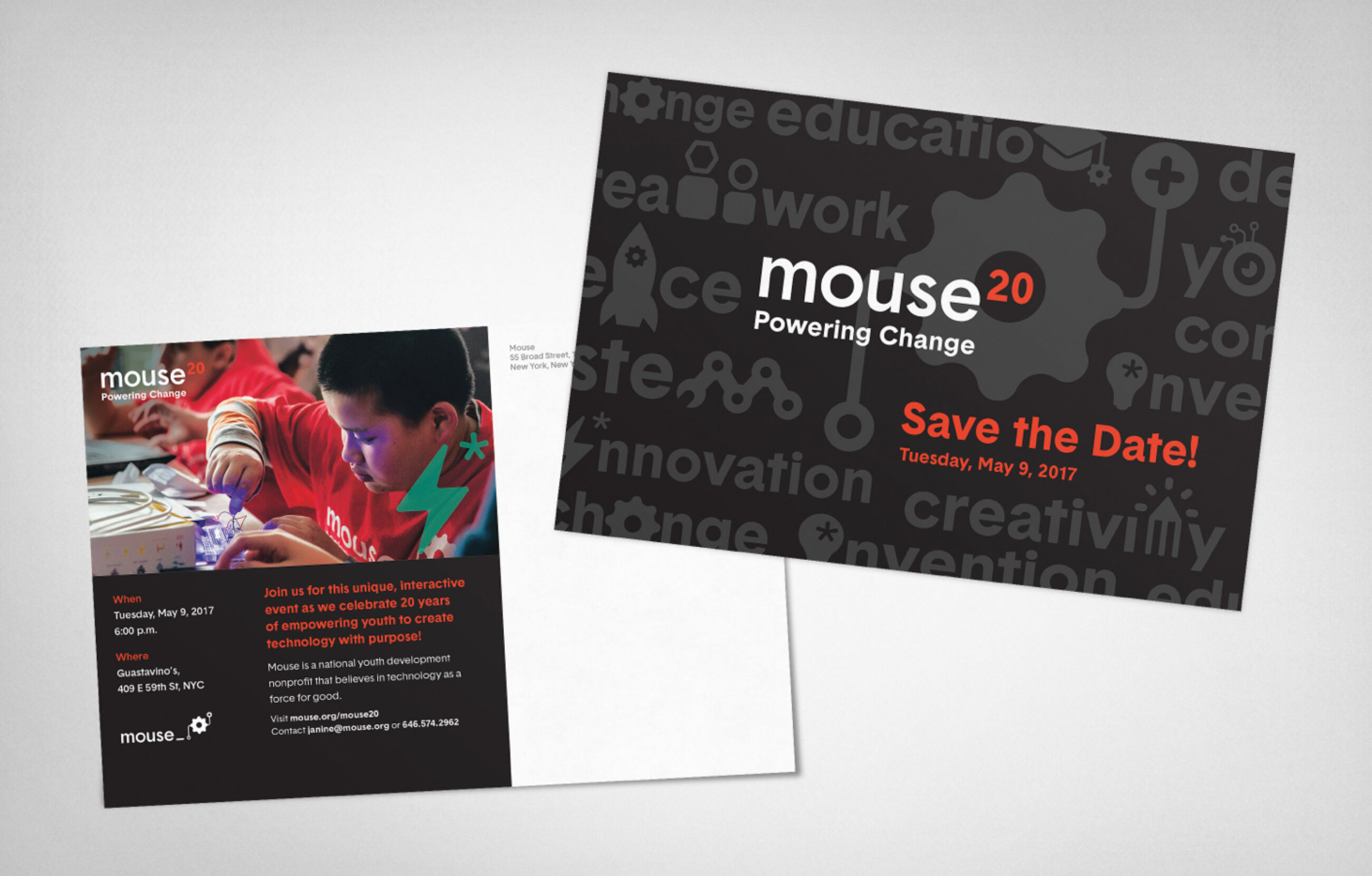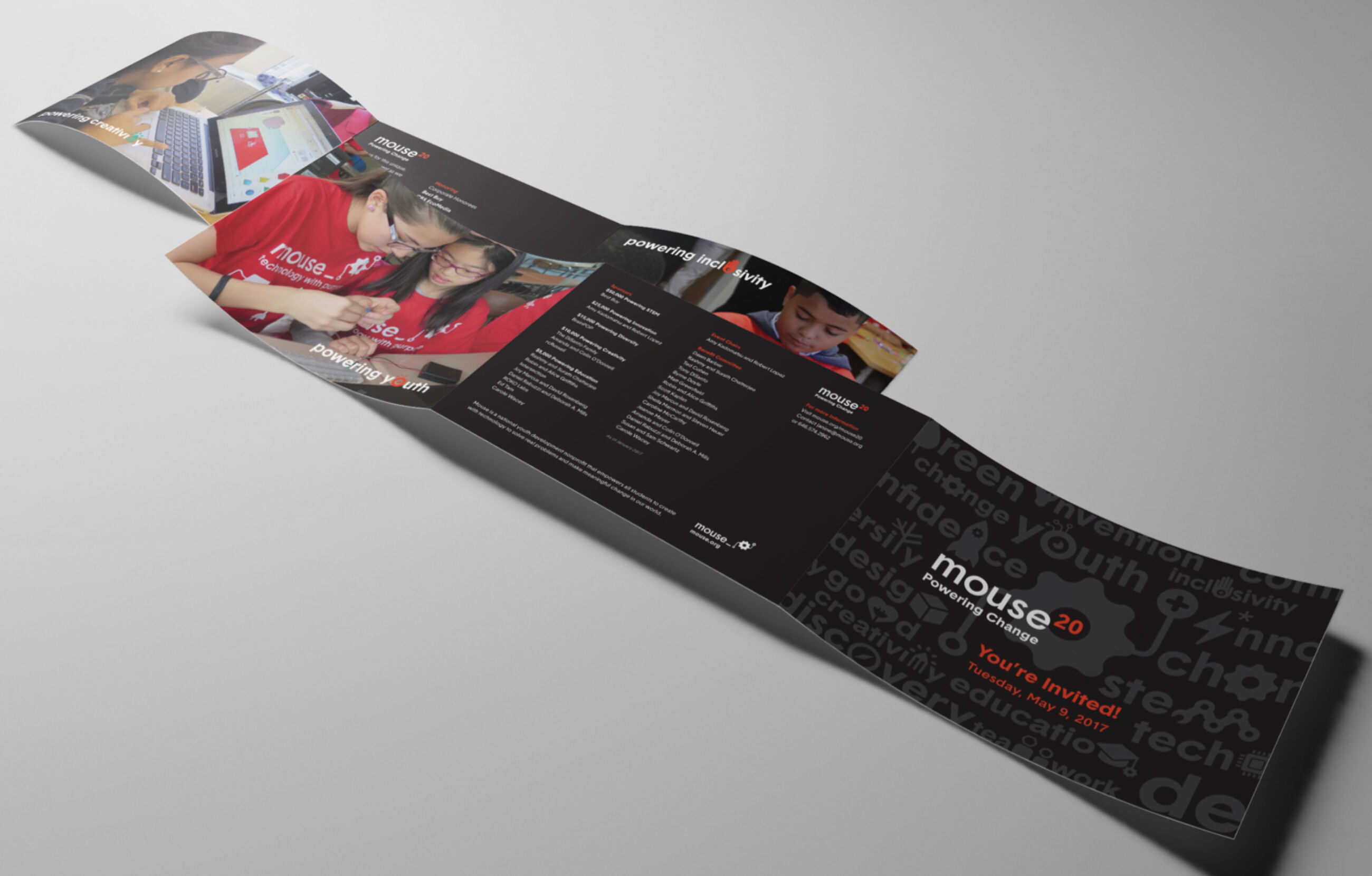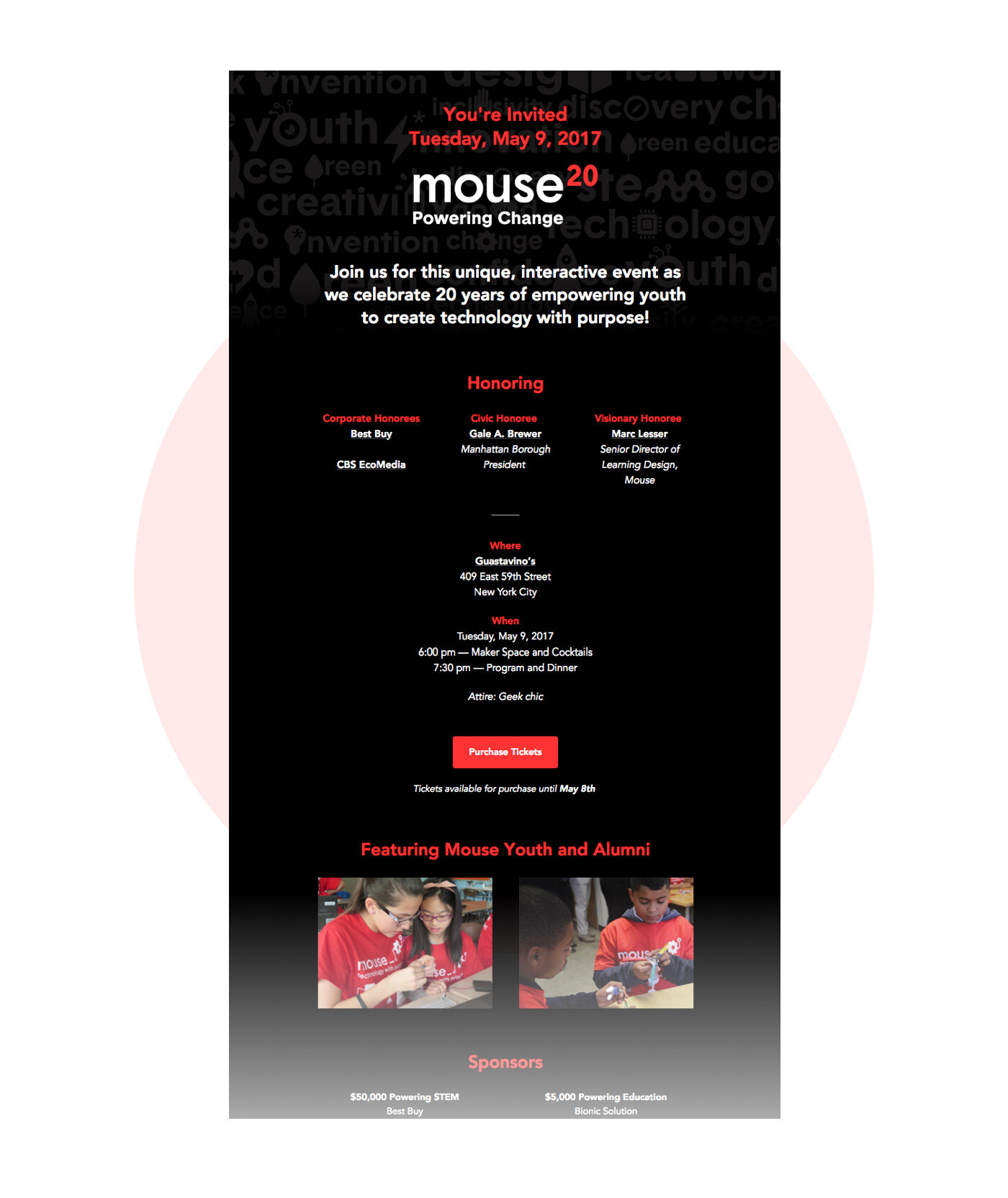 Invitations
From email templates to direct mail save the dates and invitations, the expression of brand is consistent and impactful.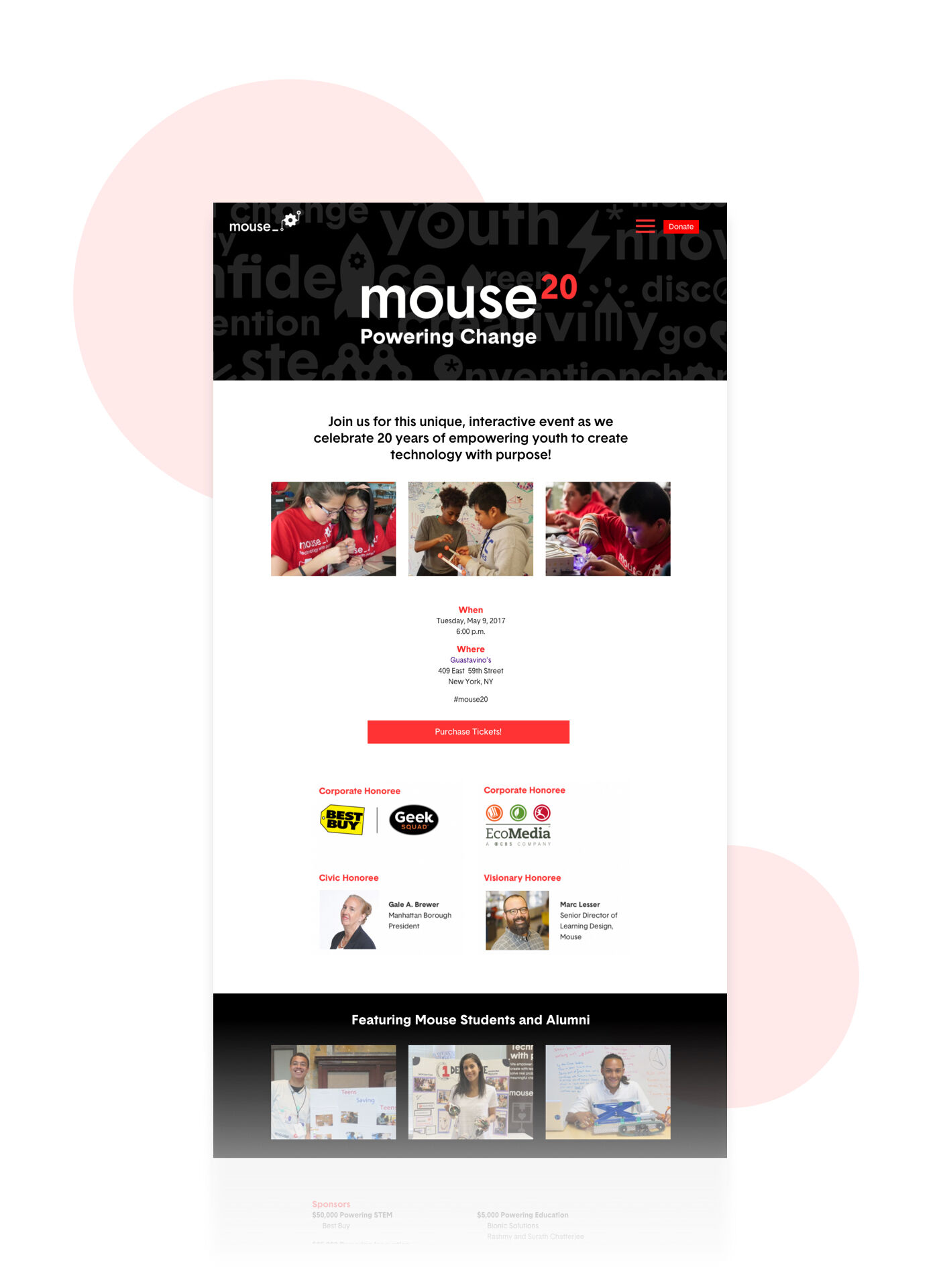 Website
Mouse expressed an interest in a modern, nicely designed, and integrated ticketing purchase solution. They also wanted something reasonably priced. We recommended Tito, a great platform that has been used to power some fantastic events through nicely designed event pages. Pricing is reasonable and it uses Stripe for payment processing which is another benefit.

To get something live quickly to support initial registrations, we utilized Tito's hosted event page services to create a ticket purchasing landing page.

Shortly thereafter we worked with Mouse to create a new page in their Craft CMS powered website and integrated the Ticket purchase using Tito's very developer friendly widgets. This approach allowed us to deliver a branded solution at very reasonable cost. Mouse was extremely happy with the use of Tito and ticket sales were processed smoothly and without error.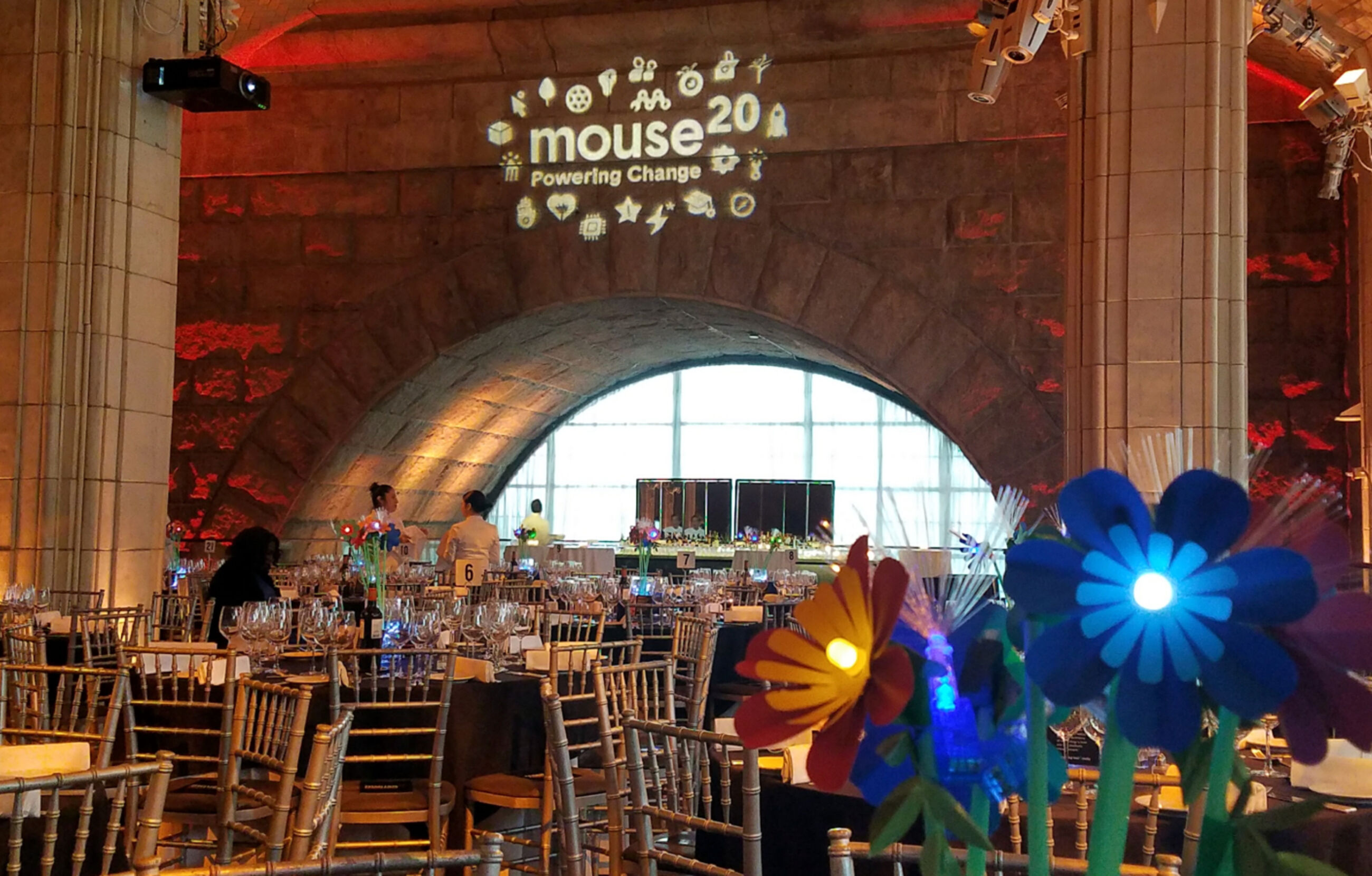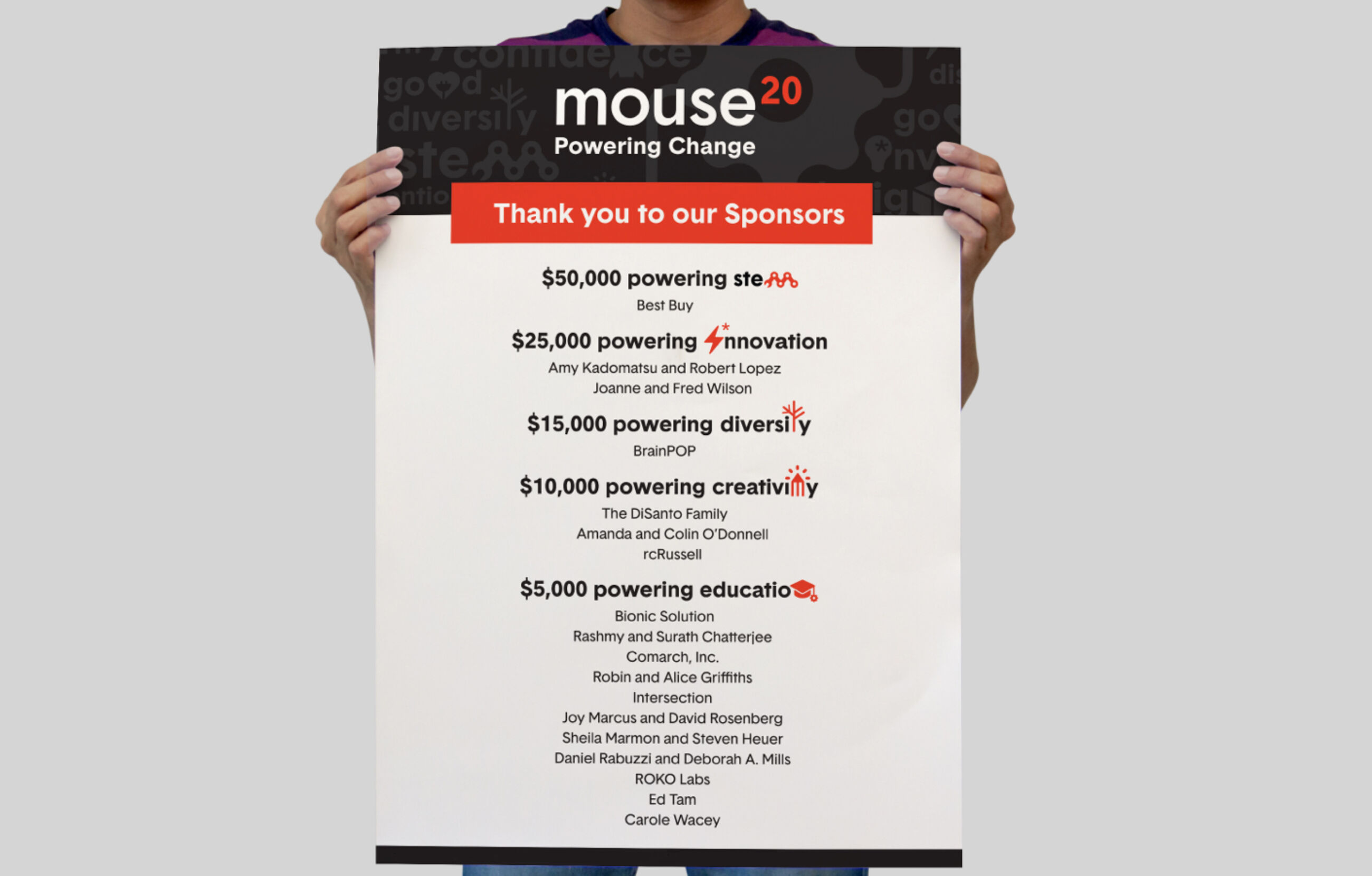 Our clients are inspiring Nonprofits, Foundations, and Social Good teams.