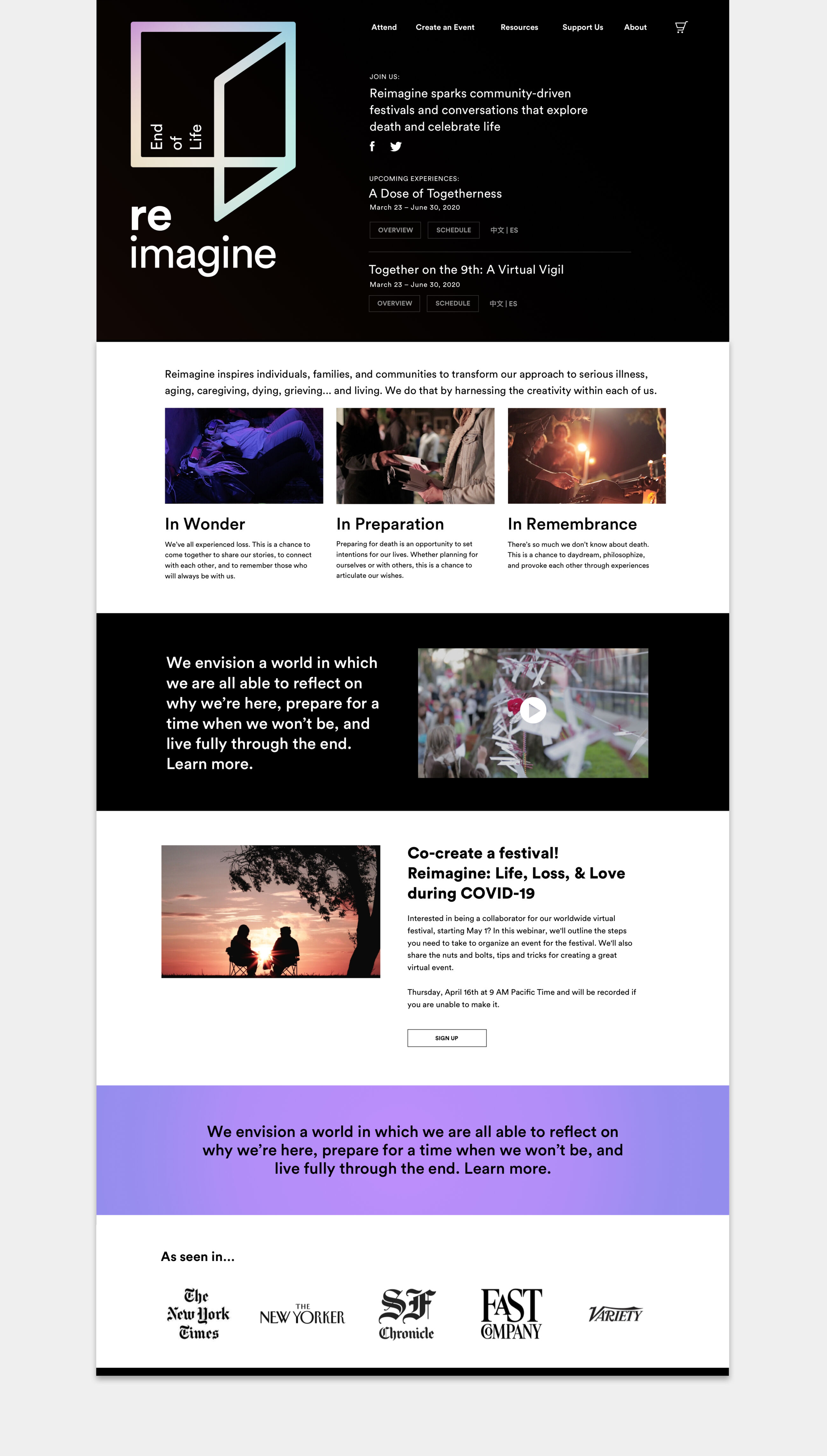 Our first festival working together had 3x the engagement of what was expected! 175 events with over 10,000 RSVPs.
3x the expected engagement
Reimagine Collaborator Portal Design
Reimagine supports a growing community of collaborators. Each manage their own community profile where they can create and showcase their own in-person or virtual events and/or share resources. Collaborators do this through a custom web application designed, built, and supported by us through an ongoing partnership.
The portal is designed to help Reimagine's small and mighty team scale a growing community of experience providers along with the participants who engage in them.

What you really want in a partner is someone who has your best interests in mind… I can't speak more highly of MOD-Lab or recommend anyone more.
- Brad Wolfe, Founder and Executive Director, Reimagine
Our clients are inspiring Nonprofits, Foundations, and Social Good teams.